IndieAuth is an alternative authentication system to OpenID. It allows you to use your own website as a login mechanism. My first step in using IndieAuth was to be able to log into the IndieWebCamp website. I checked the HTML for my Bio widget, and saw that my links to Twitter, Github and LinkedIn had the proper rel=me links per this IndieWebCamp page . I was then able to create my user page.
I then followed the instructions at https://indieauth.com/#documentation to allow users to sign into my website. To set this up, I added a Text widget with the following text: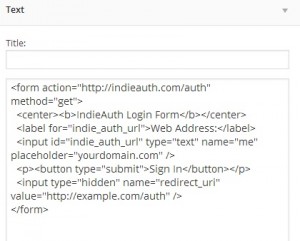 After moving the widget to just below my Bio widget, it looks like this: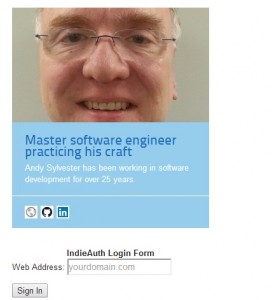 I then tested this with my domain (http://andysylvester.com). I saw that I was able to authenticate with one of my social network identities, but then I was directed to some other page that did not mean much to me: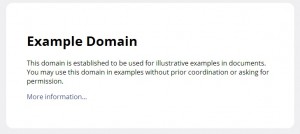 I then clicked on the link within the page, but it took me to the IANA main site – ugh.

Finally, I installed the IndieAuth WordPress plugin and repeated the above steps from my form, and saw the same results. However, I saw a difference in my WordPress login page after activating the plugin: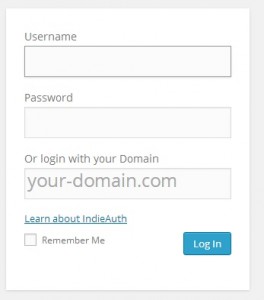 I entered my domain and was able to authenticate, but then got a message that I did not have an account associated with that website. I will have to look more into this topic.